Biro designs, manufactures, and markets safe, durable, and reliable power operated, stainless steel, food and meat processing machinery. Biro is committed to satisfy specific needs of all segments of the food and meat industry: the food retail stores, the food service, and the food processing, including portion control and the seafood processing operations. Biro's product line includes a broad selection of models and variations of Power Saws, Tenderizers/Knitters, Cubers, Strip Cutters, Poultry Cutters, Horizontal High Speed Meat Slicers, Deli/Meat Slicers, Grinders, Mixer/Grinders, Marinating Vacuum Meat Tumblers, and Food/Patty Formers.


Victorinox Swiss Classic
Cutlery Collection
ERGONOMIC, SLIP-RESISTANT HANDLES

From the inventors of the original Swiss Army Knife. Swiss Classic cutlery offers a legendarily sharp blade with a comfortable anti-slip handle. One knife puts both incredible sharpness and incredible safety in your hand.

Victorinox Forschner knives offer what we believe is the best value in kitchen cutlery today. Victorinox, makers of the original Swiss Army Knife, is the largest knife manufacturer in Europe, producing their cutlery in Switzerland. Victorinox knives are available in either a stamped high carbon stainless steel construction with a Fibrox or Rosewood handle, or in their new Victorinox Forged series.
Forschner Knives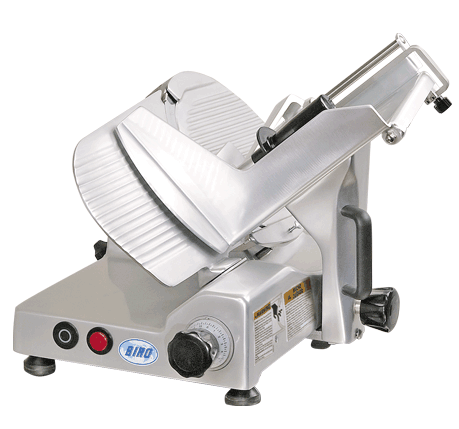 CookShack's Specialty is Designing and Manufacturing Smoker Ovens to suit a wide variety of customers. We offer options perfect for Backyard BBQ , Professional Chef's, BBQ Competitors, and a large selection for Commercial Kitchens.
Cookshack is the leading authority in barbecue cooking, products and technology. We provide high-end products with exceptional satisfaction to our customers.
Cookshack is the best in the world at providing barbecue solutions: making customers successful through knowledge sharing and resolution-based customer service. We communicate our knowledge to restaurants, professional competitors, and back-yard barbecue enthusiasts by means of focused marketing initiatives and accessible staff. We will be first-to-market with products that are recognized as "the best".
These are

100% wood burning

barbecue smokers that have taken the barbecue cook-off competition circuit by storm! The choice of barbecue restaurants, caterers, and competition teams, FEC's consistently turn out professional quality 'que, load after load. Whether you cook for profit on the circuit or in a business, you can count on the FEC's to turn out professional-quality 'que every time.

SMOKERS

BIRMINGHAM TOLEDO INC.
HOME OFFICE 205-655-1881 TOLL FREE 1-800-824-2187