Reflection Embedded POS

Reflection Embedded POS is a proven solution with more than 30,000 systems installed in 35 countries around the world. Reflection POS is equipped with the most sophisticated network on the market. Built on solid-state technology and an embedded O/S, Reflection POS is not succeptable to viruses or spyware so you can rest assured that Reflection POS will be ready to perform when you need it.
Reflection POS for Windows

Reflection POS for Windows is designed to provide restaurant operators a maximum return on their POS investment. Incorporating all of the features and functions of Reflection Embedded POS, with the flexibility of running on virtually any "open-architecture" POS terminal. Reflection POS for Windows uses OPOS drivers provided by most hardware manufacturers to interface to many peripheral devices required for restaurant operations.
PC Workstation

PC Workstation is a powerful Microsoft Windows® XP software package designed to extend POS management functions onto an office computer. PC Workstation resides on an in-store PC and communicates with Reflection POS terminals across the LAN offering "real-time" reports and programming functions.

RHQ

RHQ is a web application that consolidates data from all stores within an organization. Data is archived in a Microsoft SQL® database. Reports are available anywhere or through a web client.

Easy to Use & Everything you Need to Run & Grow your Business.
BIRMINGHAM TOLEDO INC.
HOME OFFICE 205-655-1881 TOLL FREE 1-800-824-2187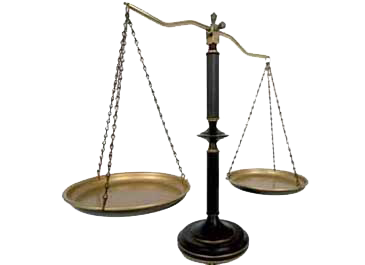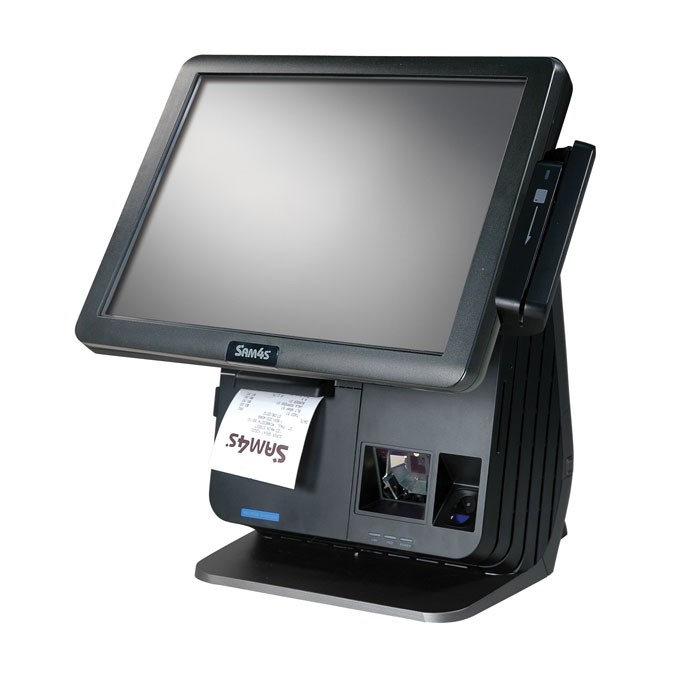 Fully integrated POS terminals, the SAM4s SPT-7000 – bezeled display model, and the SPT-7500 – true flat display model, includes an integrated touch screen, card reader, power supply, thermal printer, and can be configured with an available integrated barcode scanner and fingerprint reader. With a footprint only 10½" wide by 12" deep the SPT-7000 is ideal for POS applications where counter space is at a premium such as ticket offices and concessions.



Integrated Customer Displays


SOFTWARE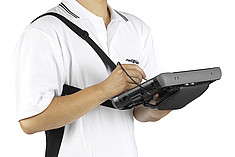 The EM-200/220 POS Base is unique for the POS. With its compact design it can be used stationary and portable for various business environments.
It is multifunctional and can be placed at different spots (i.e. stadiums, events, trade fairs), without installing a whole cash-register at each place. By taking the EM-200/220 out of the POS Base, it's a portable tablet PC for i.e. restaurant-orders, events, advertisements etc.
POS Base as multipurpose device can enhance the level of customer service and therefore increase the revenue. This innovation can protect the investments, leads to more flexibility and dynamic.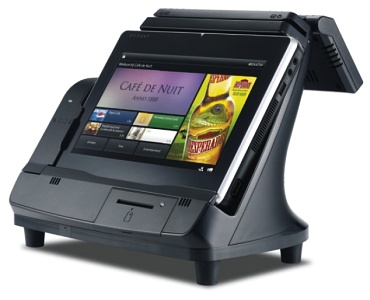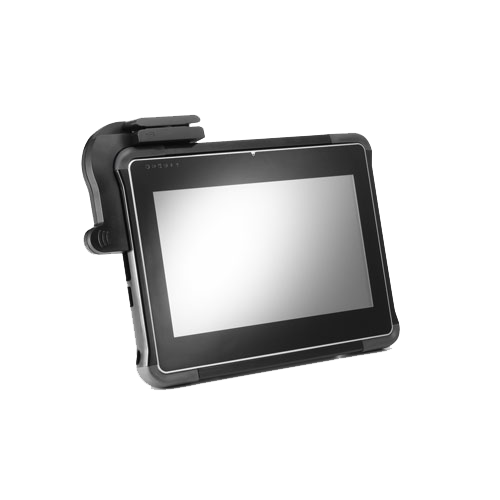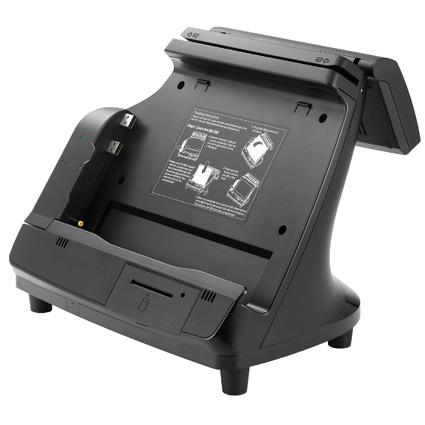 SPT-7500

On the counter or Mobile